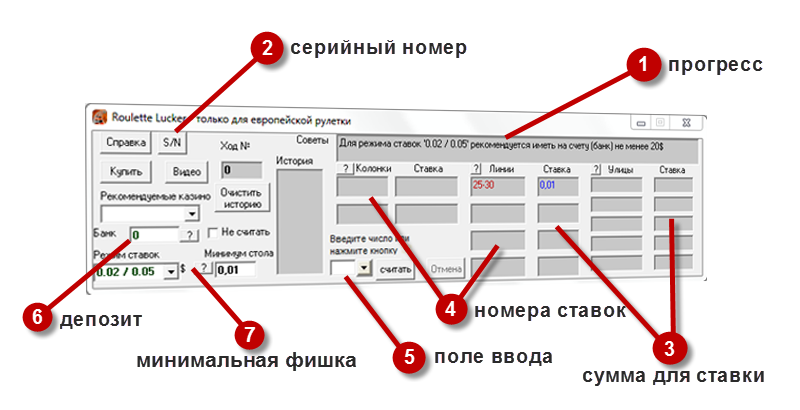 1 PROGRESS – Displays the status of the analysis of the current situation at the table. When lit in red letters, you SHOULD terminate the current session!
2 SERIAL NUMBER – When you click on the button, a unique serial number of the program appears in a separate window, which will later be needed for activation upon purchase.
3 BET AMOUNT – Shows the nominal amount of bets, taking into account the progression.
4 BET NUMBERS – Displays point bets in columns, lines, streets and numbers on the roulette field of standard European roulette cloth.
5 INPUT FIELD – The drawn numbers are entered by dialing them from the keyboard or a graphic analogue of the field of the standard cloth of the European roulette.
6 DEPOSIT – We drive in the credit that is currently in your casino account.
7 MINIMUM CHIP – Indicate the minimum table and the minimum chip (chip) at your disposal. Read more on the MANUAL page.